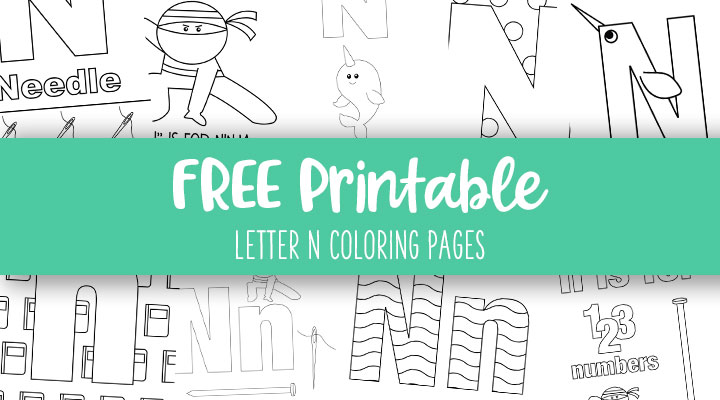 Nice! You're now working on learning the letter N! It is a necessary letter in making the words nest, necklace, nose, and narwhal. You can use these 15 free printable Letter N Coloring Pages to learn how to identify, write, and say the letter N!

The printing process is really fast, which makes this extra nice. All you have to do is click the image, download, and print! Pretty nifty!
Check out our Letter N Worksheets for even more ways to learn the Letter N.