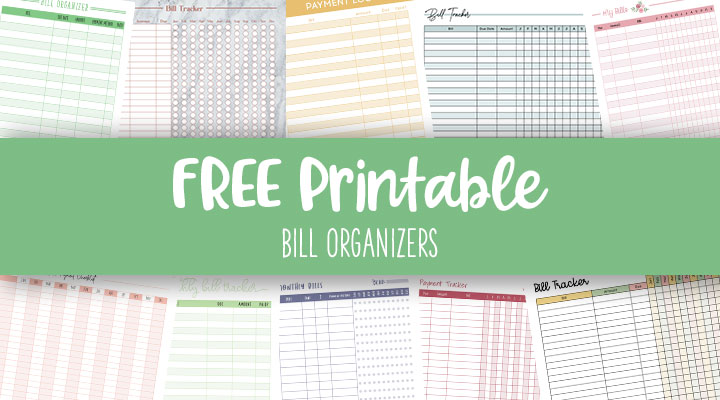 We are all so busy these days and we all have lots to keep track of. While we have plenty of free printable calendars, to-do lists, and hourly planners that are super useful in helping us keep on top of many of those things, nobody wants to forget about or overlook paying a bill! While it's a good idea to write in due dates on your calendar, it's even better if you can write in all the details on a monthly bill organizer solely dedicated to your bills and the timing of them. The organizers below will help you keep track of which bills you have, their due dates, what you need to pay, and whether they did in fact get paid on time.
So check out the free printable monthly bill organizers below to find the one that best works for you. All you have to do is click on your preferred bill organizer, download the file to your computer, and print from home! It's totally free and will be a huge help in keeping all those bill due dates straight!
And if you like these monthly bill organizers make sure you also check out our 20 free monthly budget planners for your entire budget and our printable expense trackers for just your expense tracking!