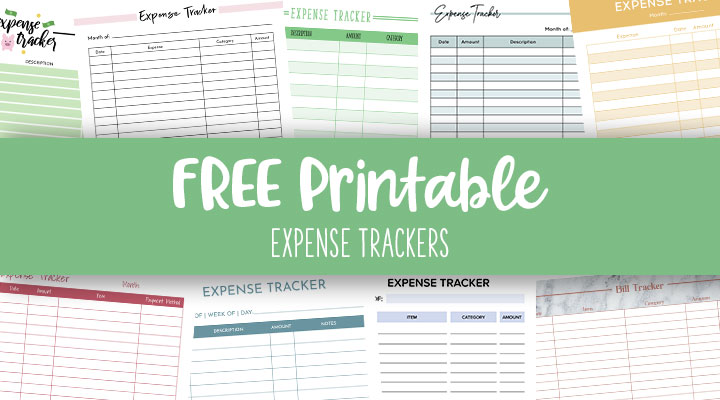 If you're trying to get ahead financially, you need a good budget. Check out these free printable monthly budget planners to get started on that. Allocate money for bills, rent or mortgage, savings and debt repayment. Along with establishing a good budget, you need to track expenses that may vary from month to month, such as grocery trips, eating at restaurants, and unexpected home or car repairs. That's where these expense trackers come in.
We've created 20 free printable expense trackers. You can print them and use them to understand your spending habits. Try tracking your expenses for a month or two, then use the totals to help you understand how much you need to budget for each category. After that, you can use these trackers to help you keep within the limits you set for yourself.
The trackers come in so many varieties, you're sure to find one you like. They come in an array of colors and styles, and with different information on them. Choose one you think may work for you, and click on it. When it opens in a new tab, simply print it. If you find it doesn't fit your needs, choose another tracker and try again.
Budgeting and tracking expenses can feel overwhelming when you first start. But take heart. With these free printable expense trackers, you'll be that much closer to reaching your financial goals.
For additional personal finance tracking, check out our 18 free printable monthly bill organizers to track your recurring expenses.