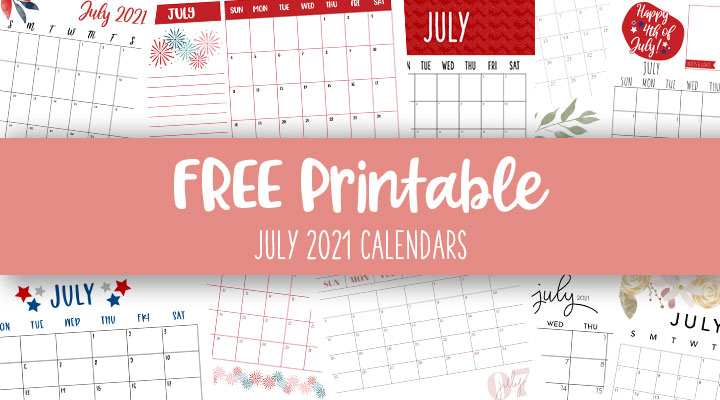 July is here! It's time for watermelon, corn on the cob, and strawberry short cake. It's time for fireworks and swimming pools and running through the sprinklers. Summer time is play time, and July is peak summer. Make the most of it!
A lot of people will take vacations in July. It's a great time for visiting family, or for seeing new places. Why not plan a road trip to a national park? Or to a water park? Or to an amusement park? Or to the neighborhood park ? The possibilities are endless.
To help in planning all your summer fun, we've created 15 free printable July 2021 calendars. Choose from a variety of stars, fireworks, and flowers in bold colors and stylish fonts. Once you find one you like, simply click it to open it in a new tab. From there, you can print it or download it. Easy as cake!
And don't forget, for many school is coming back next month. If you find your littles need to brush up on some basics before going back, or if you're just out of things for them to do, check out our free days of the week worksheets and printables, or our free months of the year worksheets and printables. Both can help anyone who needs to review calendar basics, whatever grade they're in. Our morning routine charts and bedtime routine charts are sure to help with the transition back to school as well! Happy Summer!