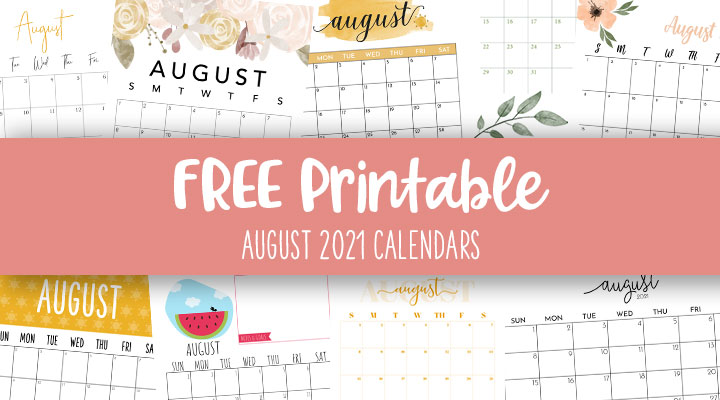 Back-to-school is finally here! There's so much to do! School tours and meet-the-teacher nights, registration and orientation, and getting schedules. Older kids need to memorize their locker combinations and younger kids need to memorize the path to the closest bathroom. August is a flurry of preparation.
The same goes for homeschoolers. You'll need to purchase your curriculum and keep track of sales. Soon you'll have co-op schedules to memorize and playdates to organize. And everyone, no matter how they school, needs to record the date of their state's tax-free weekend! No one wants to miss out on savings at back-to-school time!
To help you keep your head on straight this school year, we've created a batch of 15 free printable August calendars. Choose from cute watermelon designs, elegant cursive ones, or bold yellow designs that sizzle like the summer sun. Once you find one you like, simply click it. It will open in a new tab, and you can print or download it from there. Easy peasy!
And when the big day comes, check out our free printable first day of school signs. They're the perfect way to start the school year off right!
And as we inch closer to September and the craziness that is back to school, don't miss out on these 15 printable September calendars!