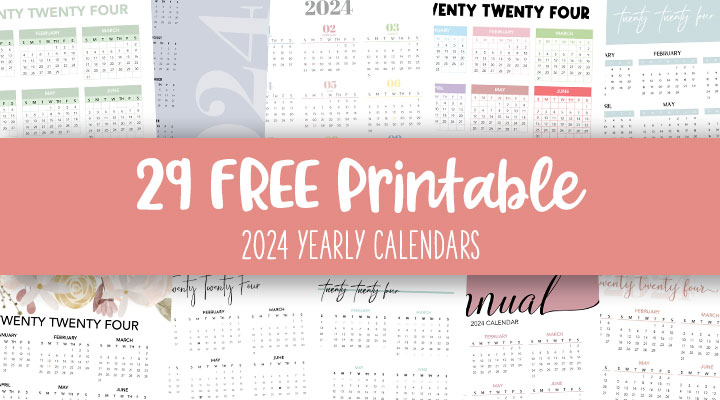 There are so many reasons why anyone would need a yearly calendar including, but certainly not limited to, marking important dates such as birthdays and anniversaries, looking ahead to large-scale project and assignment deadlines for both work and school, and also being able to book time off for holidays or vacations well in advance and around all the other major life events. Yearly calendars are a wonderful way to see the coming year at a macro level and will undoubtedly help you be a better-organized person this year!
Below, we have 29 Free Printable 2024 Yearly Calendars for you to print, display in a prominent place in your home or office where you will see it often, and use to keep you on top of all your yearly happenings. Here are some other free printables that will make you the most organized person you know!:
Free Printable Note Pages & Templates
Free Printable Weekly To Do Lists
Free Printable Monthly To Do Lists
Free Printable Hourly Planners
Free Printable Weekly Planners
Free Printable Two Week Planners
To get your Free Printable 2024 Yearly Calendar, simply click on the image of the calendar design(s) you'd like to use from the options below, download the PDF file(s) to your computer, and print! Congratulations! You are now one step closer to having a well-put-together 2024!
2024 Yearly Calendars
Monday Start 2024 Yearly Calendars