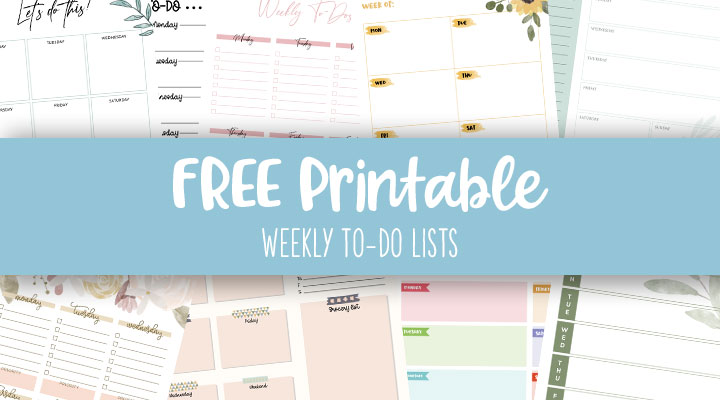 By this point in January, you've probably thought long and hard about your 2021 goals and have them all set to go! There is nothing like the fresh new start of a New Year to get you motivated! If you are anything like us, you've probably set at least one of your goals around being more organized and/or getting more accomplished with your time. So we've created these free printable Weekly To-Do Lists that are sure to help you (and us) out in achieving those goals!
There are a variety of different weekly to-do lists available. Some are strictly for to-dos, while others have added sections for things like priorities, shopping lists, and meal planning. Maybe some of those extra spaces could help you with your other New Year goals too. 😉
All you need to do is check out the printable lists below, click on the one that best suits your needs, download the PDF file to your computer, and print from home! They're so pretty you could really put them anywhere: make them very visible by posting them on your fridge or bulletin board, or keep them to yourself in a binder or on a clipboard. Just make sure you print out several and keep them in a place where you'll check them often.
We hope these Weekly To-Do List printables help keep you organized in the year ahead…and beyond!
Make sure to also check out our other printable to-do lists and the monthly to-do lists!