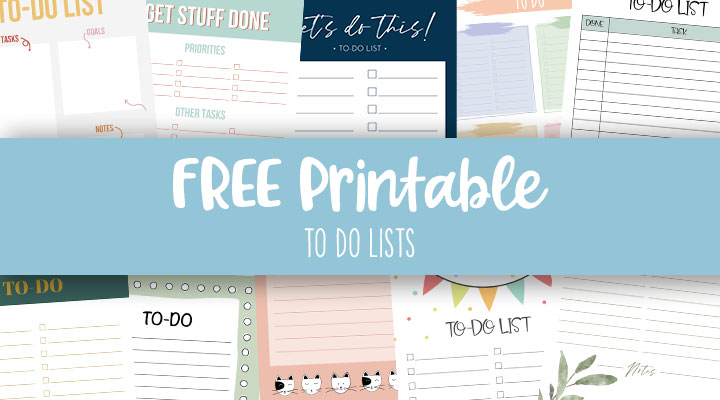 We've all got a lot on our plates these days. Between balancing family, school, work, church duties, household chores, shoveling, projects…the list could go on and on for days! And it seems like it's like that no matter the season of the year! With so many things to do and so many details to keep track of it's no wonder that to-do lists are so popular – they help us get rid of the mental clutter and get everything onto paper so we can focus on one thing at a time.
You may feel the need from time to time to get it all out of your mind and onto a piece of paper and we've got plenty of free printable to do lists below for you to be able to print out a single list at a time, jot everything down, and start checking things off. Once you've finished everything on your to-do list you can go right ahead and print off another one because we all know there is always something to be done!

Just find your favorite layout/design below, click the image to download the PDF file to your computer, and print! We suggest writing in "get organized" as your first to-do on your list because guess what? By printing out your to-do list you just completed that task! You can check that off your list right now!

If you're looking for more free organizational printables be sure to check out some of our other organizational/financial printable posts:

Free Printable Monthly Calendars – January 2022, February 2022, March 2022
18 Free Printable Monthly Bill Organizers
20 Free Printable Monthly Budget Planners
Free Printable Two Week Planners