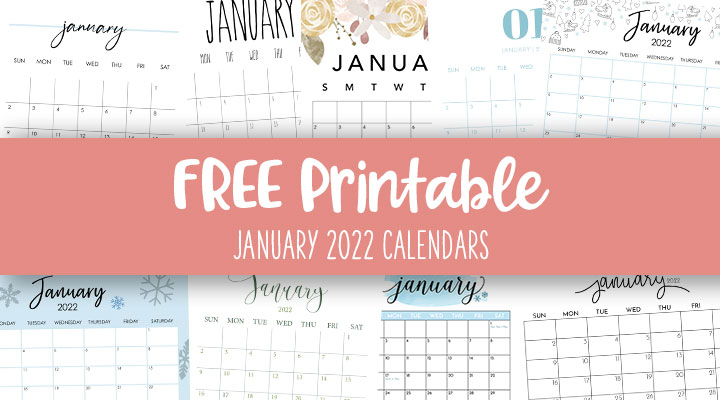 There is nothing like a fresh new year to inspire us to set new goals, take better care of ourselves, and get our homes and lives organized. Sometimes changing or modifying everything all at once can seem a little overwhelming and we may tend to forego trying, but by making small, easy changes and setting achievable goals we can gradually become what we initially aspire to be.
These free printable January 2022 calendars are perfect for not only organizing your schedule but for giving you space to set small and simple goals each and every day of the month. Instead of changing your lifestyle and habits all on January 1, change one small thing or set one easy goal each day – you'll be amazed by how much you've changed for the better by the time you get to the end of the calendar!
Below, we have 15 different January 2022 calendars that you can use for free! (February's 15 printable calendars here!) Just pick the one you like best, click on the image, download the PDF file to your computer, and print! And if you want even more ways to organize your life make sure you check out our other free printable organizing pages!
Free Printable Two Week Planners
Free Printable Hourly Planners
Free Printable Weekly To-Do Lists
Free Printable Monthly Bill Organizer
Free Printable Monthly Budget Planners