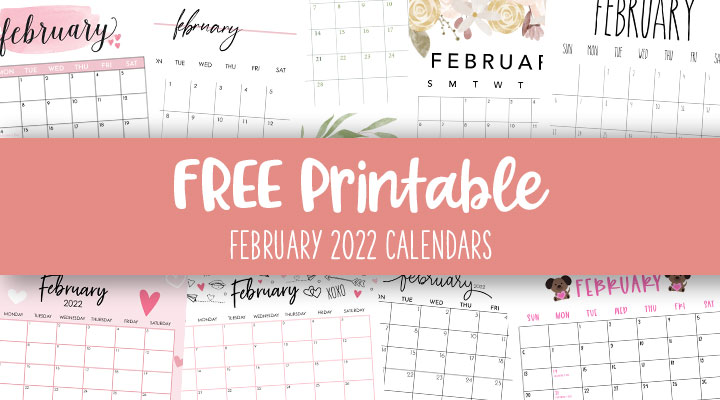 It's the second month of the year which means all your New Year's goals are either going strong or are in need of some rejuvenation. Regardless of where they fall in that spectrum for you, a brand new month is a perfect opportunity to get yourself organized and focus on the important things.
It is also love month and any one of these 15 free printable February calendars will help you ensure those around you feel loved – write in something each day that you can do to show your love, care, and appreciation for others. You can also check out our free printable Valentine's Day cards to celebrate on the 14th!
Just pick the calendar you like best, click on the image, download the PDF file to your computer, and print!
You may also like our 15 printable March 2022 Calendars, 25 printable April 2022 calendars, 25 printable May 2022 calendars, printable 2022 yearly calendars, and our 25 printable "Love" Coloring Pages!