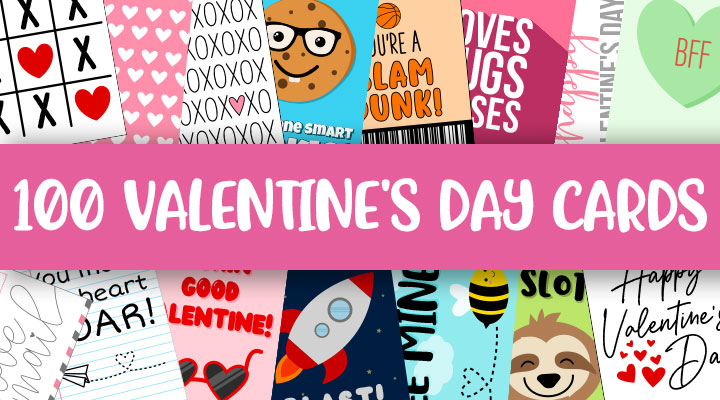 Valentine's Day is just around the corner and it is the perfect time for your children to show others how much they care for them. Whether your children are at school face-to-face, doing online schooling, or even homeschooling, Valentine's Day is a wonderful opportunity for them to put together a little gift to show their friends how grateful they are for them. If they are face-to-face at school they will love decorating a Valentine's Day box or bag for their friends to drop off little tokens of affection, but their favorite part will undoubtedly be the delivering of their own special treats to their classmates. If your children are doing online learning or homeschooling, it's a great opportunity to drop off their Valentine's at their friends' front doors. (And regardless of what your schooling looks like these days, we all know that neighbors and relatives appreciate someone thinking about them too!)
We've created these really cute free printable Valentine's Day Cards to make giving out valentines easy! They are the perfect little note to let your friends know you care. All you need to do is click on the page of cards you wish to use below, download the PDF file to your computer, and then print for free on your home printer! We suggest printing on cardstock to make them extra sturdy. All you need to do now is cut out the cards, sign your name, and if desired you can attach a sweet treat or a fun little toy to the back of each card.
You can also check out 25 printable love coloring pages here and 28 printable Valentine's Day Coloring Pages here!