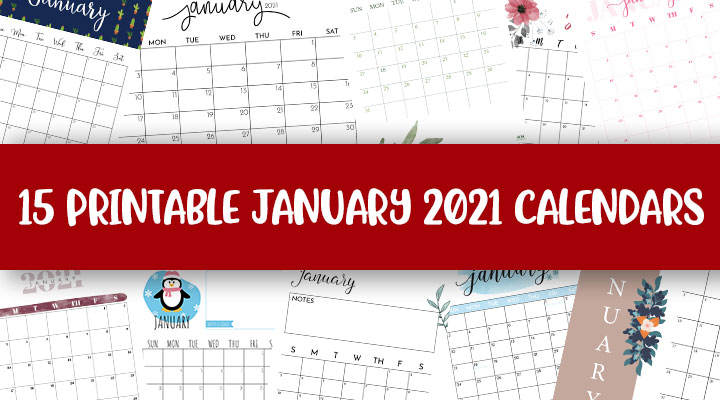 It's a brand new year and we're all excited for a fresh start! We've all undoubtedly thought about goals we want to accomplish, ways we want to streamline our lives, and things we want to do to make life more enjoyable. In order to keep ourselves accountable for all our life improvements, it's important to write them down! Any one of these free printable January 2021 calendars would be perfect for jotting in the small tasks you need to accomplish in order to achieve your greater goals. They are also perfect for keeping yourself organized in general. Or if you've determined to do better at meal planning, or keeping track of your daily expenditures, or even scheduling in more time for things that are important to you, these calendars are just what you need!
All you need to do is click on any calendar image below, download the file to your computer, and print from the convenience of your own home! All of the calendars are free! What an easy thing that will make such a great impact on your year!
We wish you all the very best for 2021 and hope to see you back here often for more awesome free printables – including monthly calendars posted all year long! It's going to be a great year!