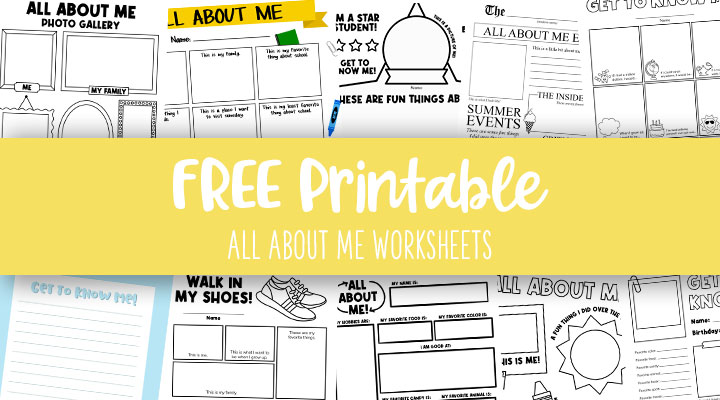 The beginning of a new school year is very exciting for both teachers and students. Each looks forward to getting to know one another. But with the number of students in each class, it can take a while for teachers to learn everyone's favorite things, their likes and dislikes, and their background. We try to make it easy for teachers to get that information by creating 25 "getting to know me" worksheets to have students complete. Each has a different layout and varying questions or fill-in-the-blanks so your students can fill you in on everything you need to know. It's always interesting to see what everyone has to say about themselves and is a great way to connect with each child.
While these are a wonderful resource for teachers, they are also perfect for interviews with your own children at the beginning of the year. Have your child fill out their worksheet at the beginning of each school year and again at the end of the year to see how they've changed! And the best part of all is that they're 100% free to print from the comfort of your own home. All you need to do is select which one(s) you like from the options below, click to download the PDF file to your computer, and print! It really is as easy as that!
And don't forget, after you're finished having your child fill in their sheet to have them pose for their "first day of school" picture holding one of these free printable First Day of School Signs – there are SO many options to choose from and even a few editable versions. You are sure to find one you love!
P.S. If you're a teacher or a parent (or both!) to any preschool- or kindergarten-aged children, you'll want to check out our free printable Letter A Worksheets. We have 50 free worksheets and activities to get your child well on their way to learning the first letter of the alphabet!