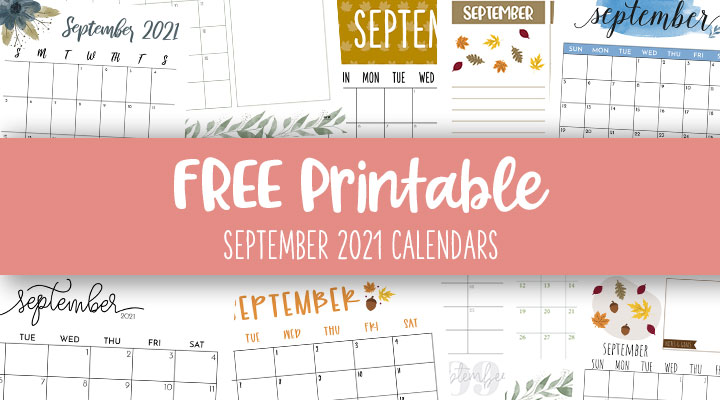 It's hard to believe that September is already here! It is always a busy month with sports, fall events, and back-to-school. Whether you're a teacher, you homeschool your kids, or you take them to public school there is a lot to organize, plenty of paperwork to be filled in, and new schedules to start. With so many things going on you'll need a calendar to help you keep it all straight so nothing gets missed! Below we have 15 free printable September calendars for you to choose from to help make this time of year a little bit more manageable. Simply click on the calendar you'd like to use, download the PDF file to your computer, and print!
And with back to school, don't forget to check out some of our other educational printables – all available for free!
First Day of School Signs – these are a must-have for your first day of school pictures!
All About Me Worksheets – get to know your students better by having them fill out these worksheets all about them.
Letter A Worksheets – for pre-school and kindergarten students.
Days of the Week Worksheets and Printables – teach your students/children the days of the week or post them in your classroom/home where you post the date.
Months of the Year Worksheets and Printables – just like the days of the week above, you can teach the months of the year and/or have them posted where you post the date in your home or classroom.
Need next month's calendars too? Check out our free printable October calendars here!