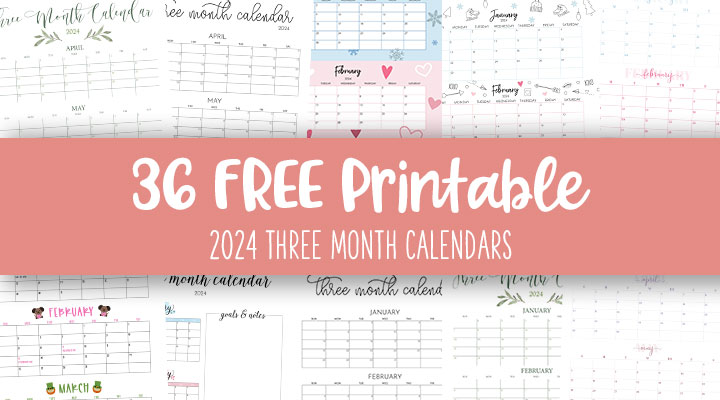 Three months is a pretty typical time frame in the business/finance/accounting world–we've all heard of Q1 through Q4, each representing a 3 month period. At the end of each quarter, companies usually provide a quarterly report on how their business has performed for that timespan, but these reports can also include things like successes, challenges, and future goals. If companies use this time period and consider it the best length of time to determine and assess how to improve the growth and well-being of their companies why can't individuals and families do the same? We all make goals to lose weight or eat healthier, to either save money or get out of debt, read more books, or improve ourselves in so many other ways. The best way to see your progress (or lack thereof) is to keep track of all your little successes (and setbacks!) in addition to your day-to-day habits and to learn from them and figure out what you need to change in order to reach your objectives.
Or, you could just use these three-month calendars to plan out your schedule for the next three months. 😉
Either way, getting your hands on these Free Printable Three Month Calendars is pretty quick and easy. All you need to do is scroll through the calendars available below, click on the image of the one you love the most, download the PDF file to your computer, and print!
If you'd like more ways to keep yourself organized and plan out your schedule, be sure to check out these other free printables:
Free Printable 2024 Four Month Calendars
Free Printable Note Pages & Templates
Free Printable Weekly To Do Lists
Free Printable Monthly To Do Lists
Free Printable Hourly Planners
Free Printable Weekly Planners
Free Printable Two Week Planners
January – March / Quarter 1 2024 Calendars
April – June / Quarter 2 2024 Calendars
July – September / Quarter 3 2024 Calendars
October – December / Quarter 4 2024 Calendars