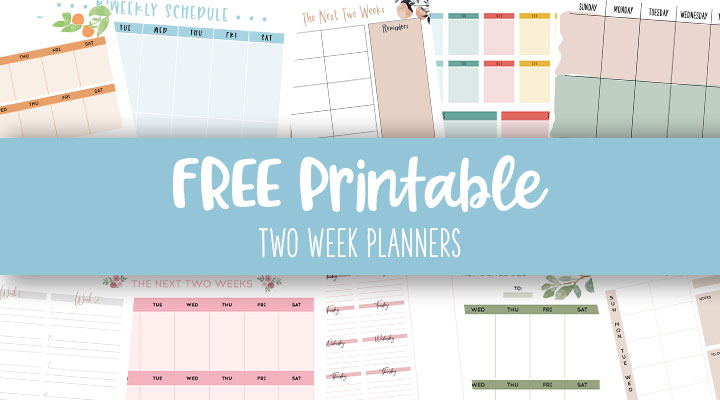 Planning for the week ahead helps us to get so much done! Whether we plan errands that need to be done, to-dos that need to be checked off our lists, or even meal planning, there is no doubt that having a plan makes us more efficient and productive. Now imagine if you were to plan things out two weeks in advance. Maybe you could take any extra time you find in your current week to get ahead on next week's projects. Or maybe you could plan for 2 weeks of meals and only shop once which would save you even more time. Wow, this is sounding like a really great idea!
Fortunately, we've created these free printable two week planners that you can easily print at home. Just pick your favorite one, click on it to download to your computer, and then print to your heart's content! You can post them in highly visible areas such as on your fridge or a bulletin board, or you can put them in a binder or notebook that you reference often. Wherever you decide to keep them, we know that these will help you get super organized!
And don't forget to check out these printable February calendars, free printable hourly planners, and free printable weekly to-do lists to really help you optimize your time!