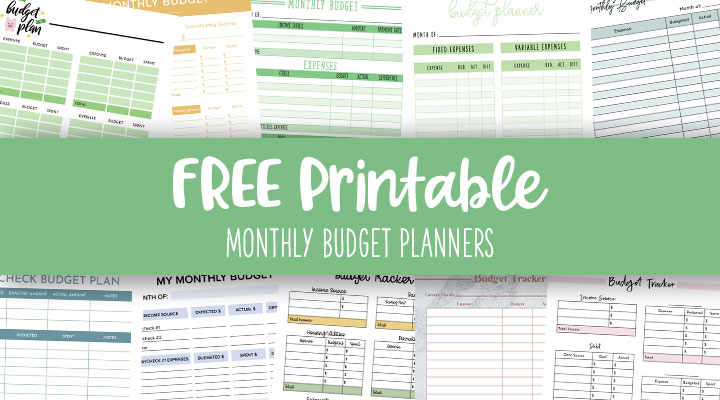 Vacations. Back to school supplies. Birthday presents. Christmas. It seems like there's always something expensive lurking, waiting to drain your bank account. Even without these costly events, there's always groceries, mortgages, utilities and car payments to think about. You need a budget to stay on top of it all. And we're here to help you with that.
We've created 20 free printable monthly budget planners to help you get ahold of your finances. There are different styles, colors and categories on each one. Some feature columns while others are subdivided into boxes. Browse through them and find one you think will fit your needs, then simply click on it. A new tab will open, and you can print straight from there. It couldn't be easier.
After trying your budget for a month or two, assess whether the printable you chose is working well. If not, come back and print a different one. Once you find what works for you, you can print 12 to prepare for the year, or you can laminate and reuse a single sheet.
Once you see how good it feels to really know where your money is going, you may want to organize your time in a likewise fashion. That's why we've created 15 free printable hourly planners. If you can budget your money, you can budget your time! Enjoy the new feeling of self-control these habits will create in your life.
And if you like these monthly budget planners make sure you also check out our 18 free monthly bill organizers to keep track of all of those pesky bill details and 20 expense trackers just for expenses!