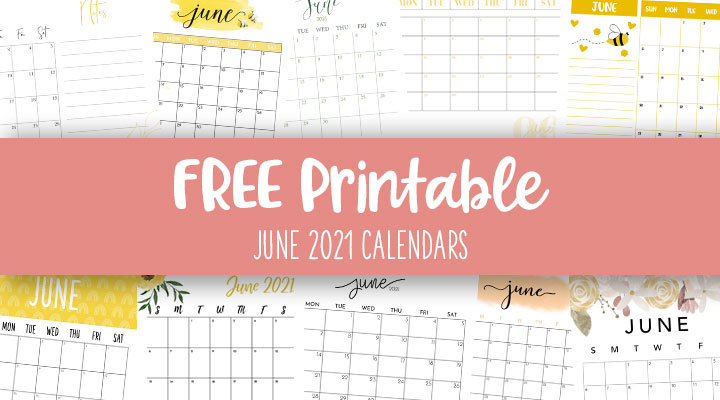 It's finally summer! It's time for swim parties, splash pads, and keeping cool however you can! There will be playdates, lunch dates and park dates. Kids will want to go to museums, zoos and waterparks. And don't forget to schedule in a date with the hubs to give yourself a break. Being a mom is a lot of work!
You may also have a work schedule to work around. Maybe you'll be taking some family vacations this summer. Camping, hiking, biking, swimming? You can visit a lake, a beach, the mountains, or a new city. The possibilities are endless.
Of course, you'll need a place to keep track of all your fun in the sun, playtime, and work time. That's where we come in. We've got you covered with a variety of gorgeous June 2021 calendars. They're bright, sunny, and totally free. Just click the one you like best, download it, and then print it. It couldn't be easier!
And if you're feeling overwhelmed by all the free time summer brings with it, consider printing some of our weekly to-do lists to help bring some order to the chaos. They can help you and your kids stay on track instead of getting lost. (It's ok to include "relax" as one of your to-do's!) Check out our printable July calendars here!