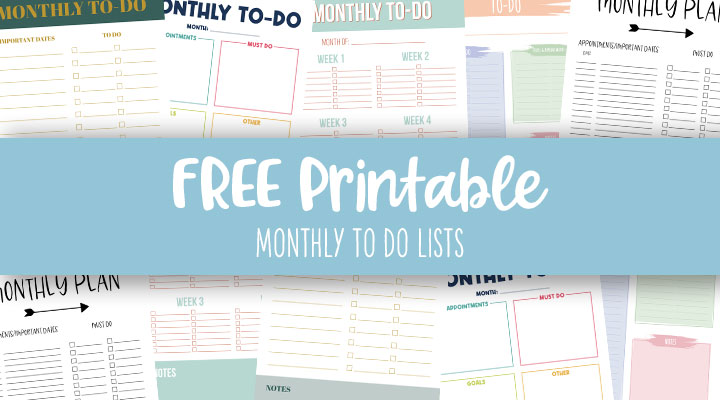 In today's world, with a steady stream of noise, distractions, and ways to entertain oneself there is more than enough to keep anyone plenty busy! All of this business often piles on top of what we really need to get done on a regular basis. The combination of today's fast pace of life and our daily duties can at times be downright overwhelming.
In an effort to help keep you organized and your mind clear, we've created these free printable monthly to-do lists! While we also offer standard or daily printable to-do lists, as well as weekly ones, sometimes it's both good and necessary to pull back and plan things out with a bit longer time horizon. And one can never be too organized nor have too many to-do lists to choose from!
To print any of the monthly to-do lists below, just click on the image of the design you like best and print the matching PDF right from your home printer. All of the printables are free with no fine print or sneaky sign-ups required.
If you're still looking for more ways to stay organized, make sure to check out all of our free planners, to-do lists, and organizational printables.
Happy planning! 🙂