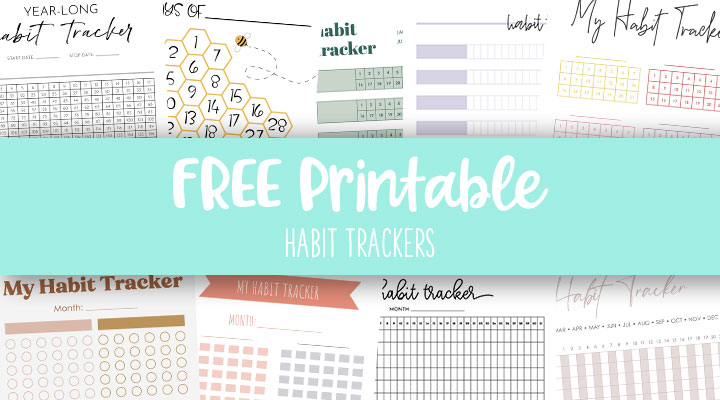 It is one thing to have a goal or New Year's resolution and take steps to achieve that goal, but it is another thing entirely to stick with it and change or form a new habit. We all have them – little habits that we would rather not have and would like to adjust or even habits that we would like to start to implement in our lives. Regardless of your ultimate goal, while it is widely believed to take just 21 days to form a new habit, many studies have shown that truly forming a new habit can actually take months of dedicated work!

As such, below are several habit trackers that are free to print and will help you track your progress for those critical first 21 days to set you on the path of true habit formation while many of the other options are set up to track your habits for an entire month and yet others for even a year if you're really serious about it! All you need to do to get started on your habit-tracking success is decide which printable habit tracker is best for which habit (or habits, as in plural, since several of our printables can be used for more than a single habit!) you're trying to form, click the image to download the PDF file to your computer, and print!

Now you're well on your way to becoming a better you! Stay focused and keep your resolve and you will attain your habit-forming goal(s)!