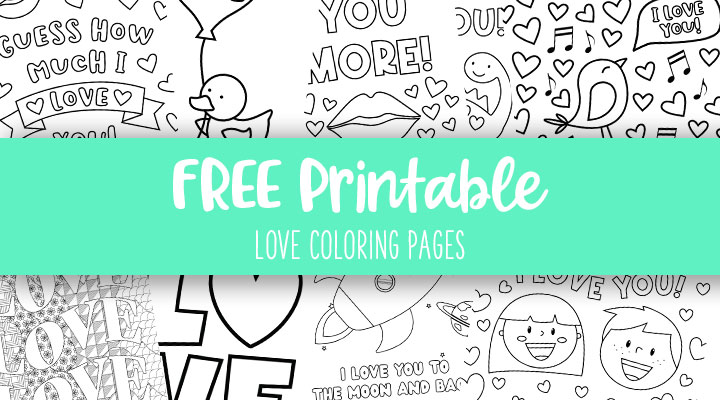 With Valentine's Day just around the corner, the word "LOVE" seems to be on everyone's lips. But love is not only for Valentine's Day – love is a part of our lives every day! And while the coloring pages you see below are certainly appropriate for Valentine's Day, you can use them throughout the year whenever you want to share with someone how much you care.
With so many "love" coloring page options it may be hard to decide which to choose, but we're certain that with some colorful crayons or colored pencils any of these pages will make the recipient feel extra special. So scroll through the coloring pages offered below (if you scroll all the way to the end there are even some fun patterned love coloring pages for adults!), find the one you think will be just right, click to download the file, and then print!
If you're looking for other lovely free printables to print from home be sure to check out our Valentine's Day Coloring Pages, and our Valentine's Day Cards. You can also check out all of our free Valentine's Day Printables and all of our Valentine's Day Coloring pages. As with everything else on our site, they are 100% free to print!
Love Coloring Pages For Kids
Love Coloring Pages For Adults