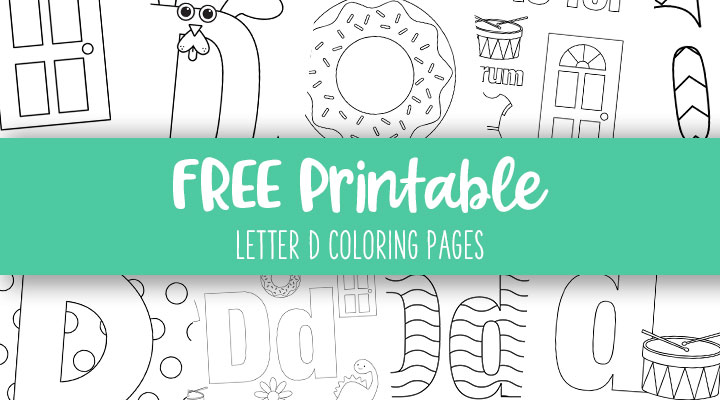 Next in our Alphabet Coloring Page Series is the letter D! What a darling letter! It makes words like dog, duck, donut, and drum, truly d-elightful!

To get your free printable letter D coloring pages, follow these simple steps:
1. Click on the image(s) of the coloring pages you'd like to use.
2. Tap the download button to download the PDF file(s) to your computer.
3. Print!
Additional Coloring Pages

Printable Coloring Pages
Alphabet Coloring Pages
Letter C Coloring Pages
Letter E Coloring Pages
Check out our Letter D Worksheets for even more ways to learn the Letter D.
Letter D Coloring Pages