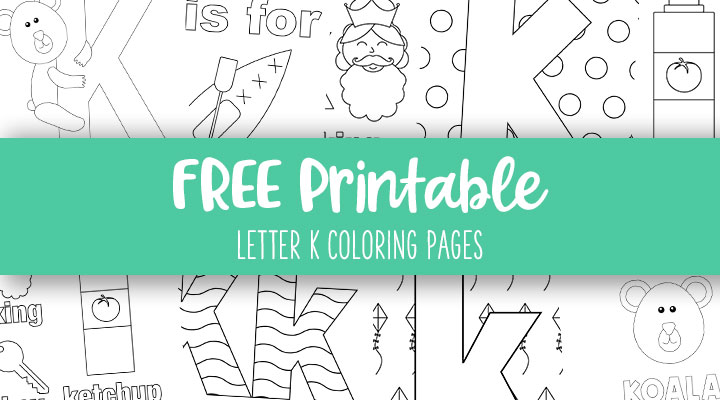 We know you'll love learning about the letter K today! It makes the best words like koala, kite, kitten, and kangaroo. We kid you not when we say that you're going to love coloring these 15 free printable Letter K Coloring Pages! You will be so knowledgeable by the time you've finished!

Getting these Letter K Coloring Pages couldn't be any easier:
1. Scroll through the coloring pages offered below
2. Click on the image(s) you love the most
3. Click on the download icon to download the PDF file to your computer
4. Print!