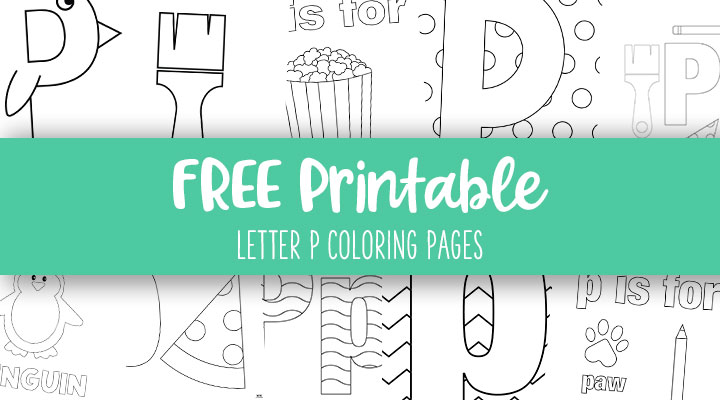 Get prepared to learn the letter P! Grab your pencils and pens and whatever else you need to get started on these 15 Letter P Coloring Pages. Giving us words such as penguin, pear, pig, pizza, and pineapple, we've pegged the letter P as being positively perfect!

Please follow the instruction below to print your free printables:
1. Click the image(s) you'd like to use.
2. Select the download icon to download the PDF files to your computer.
3. Print your pretty letter P coloring pages!