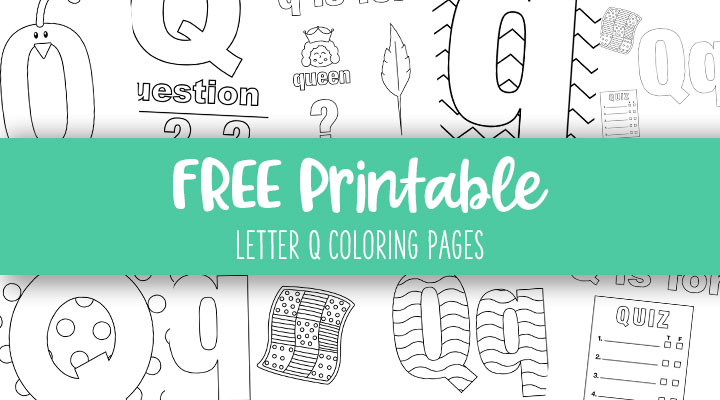 The letter Q is the quintessential letter for giving us words such as queen, question, and quilt. You will have so much fun learning the letter Q, of this we are quite sure!

To get your free printable Letter Q Coloring Pages, simply follow this quick process:
1. Click the image you'd like to print.
2. Download the PDF file to your computer.
3. Print!