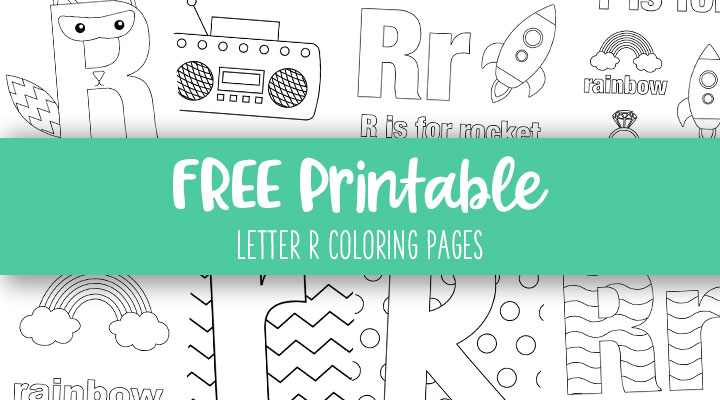 Are you ready to learn the letter R today? We love the letter R for making words such as rainbow, rabbit, robot, and rocket. It's a pretty remarkable word if we do say so ourselves!

Downloading these 15 Letter R Coloring Pages is ridiculously easy. All you need to do is click on the images you'd like to use, download the PDF file to your computer, and print! That's a reasonably effortless process, right?! 🙂
Check out our Letter R Worksheets for even more ways to learn the Letter R.