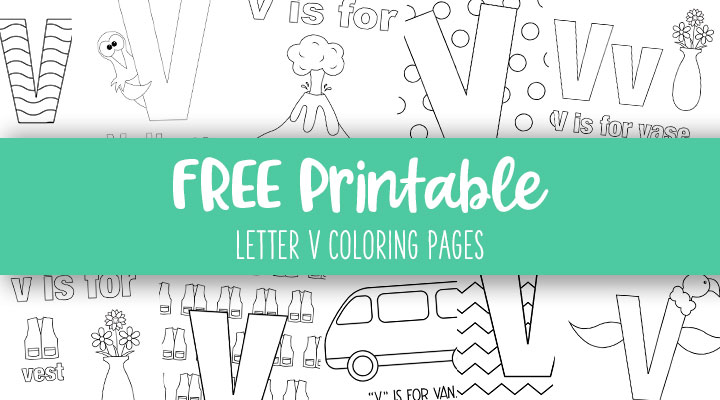 Today is the day to make a valiant effort to learn the letter V! Volcano, valentine, and vacation are all such vibrant words that use the letter V! We're sure that by using these 15 free printable coloring pages to learn the letter V you will come out victorious!
To get these free PDF files, just click the image(s) you'd like to use, download the file(s) to your computer, and print. Voila! You've just printed 15 free printable Letter V Coloring Pages!
Check out our Letter V Worksheets for even more ways to learn the Letter V.