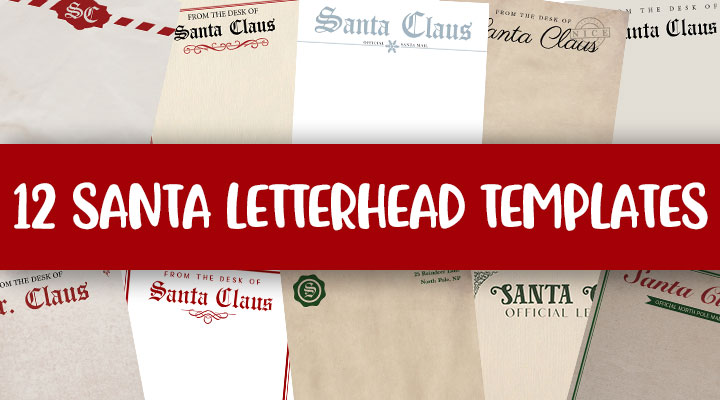 If you haven't written your letter to Santa yet, make sure you print out our free printable Dear Santa Letters to make it a fun and easy thing to check off your list!
Whether you end up sending your wishlist to the North Pole or maybe Santa likes to leave you a thank you note for your thoughtful gift of milk and cookies, you're going to want to check out the list of Santa Letterheads and stationary below! There is nothing more exciting to children than to receive mail, but to receive a note from the desk of Santa Claus himself is simply magical!
Creating such a special memory for your children is really so easy. All you need to do is click on a Santa Letterhead below, download the file to your computer, and then print it from home (make sure no one sees it!). Write your note and leave it in your mailbox for your kids to discover, or leave it somewhere they will see it, and prepare to see huge smiles on their faces!