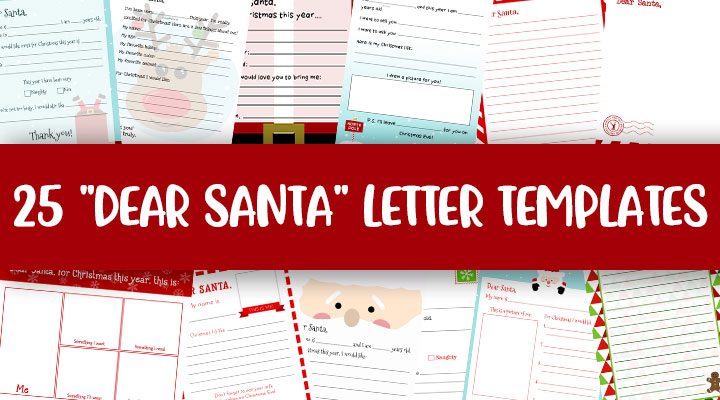 We all know that kids (and maybe ourselves, too!) think all year long about what they want to ask Santa to give them for Christmas. And we all try to be extra awesome so we secure our spot on the nice list! While writing a wishlist to Santa can happen at any time, try making a tradition out of it by setting aside a specific day to drink hot cocoa, eat some special Christmas cookies, and write your letter to send to the North Pole. To make it even more special, we've got these amazing, free printable Dear Santa letters that you can print at home and use to impress Santa himself! (You could even create some of your own tree decorations with these free printable Christmas ornaments.)
Print off several pages for everyone to choose from and have the pencils sharpened and ready to go. Simply click the images you'd like to use from the list below, download the PDF files to your computer, and print! If only deciding what to include on our Christmas list were so easy….
There is no doubt that sending Dear Santa letters is a lot of fun, but receiving a letter from Santa himself is perhaps even better! Don't forget to check out our free printable Santa Letterhead stationary – who doesn't love getting a letter in the mail, especially from Santa!