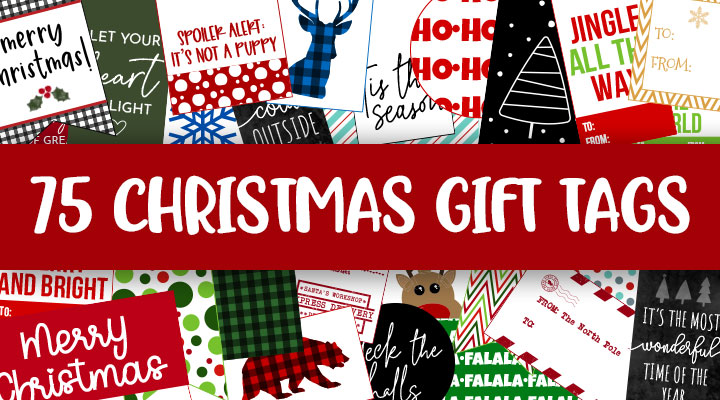 One of the best things about the Christmas season is its emphasis on giving. There is nothing more enjoyable than thinking about what to buy or make for someone, going through the effort of doing so, and then wrapping it up with pretty paper, a nice bow or ribbon, and a beautiful tag with the recipient's name on it. And then, of course, watching them open it and seeing their joy!

When it comes to Christmas tags, we've got plenty available for you to download for free! There are many different shapes and sizes and several different styles to choose from. Whether you're going for a traditional, rustic, or even a country Christmas theme you're sure to find something here that will fit your style. All you need to do is click on the image you'd like below, download the file to your computer, print it at home (preferably on cardstock so the tags can hold up a little better but it's not necessary), cut out the tag + punch a hole and all you have left is to tie your tag onto your package with string!
May your Christmas season be full of gift-giving!