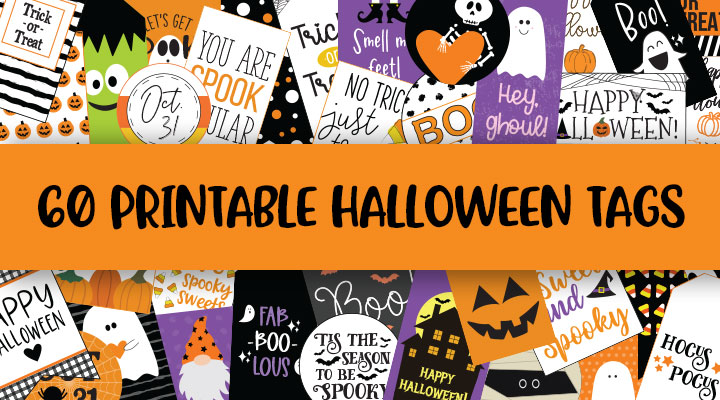 Everyone knows that Halloween is full of spiders, goblins, ghouls, costumes, trick-or-treating and so much more. But often overlooked is the exchanging of treat or goodie bags as neighbors and friends pass along yummy food via get-togethers, "you've been booed" activities, school parties, and other events over the course of October. With the pandemic still affecting normacly in every way, we wouldn't be surprised to see even more people use Halloween tags for treat bags and gifts this year!
All of the Halloween tags below are 100% free, printable at home, and can be mixed and matched as you please. Simply use a hole puncher of your choice, add some string or ribbon, and voila you now have a beautiful Halloween tag!
With 60 unique designs in a variety of shapes, we're positive you'll find the perfect printable Halloween tag or tags for whatever might be the need! Choose from four different sets of tags below, the traditional Happy Halloween set or mix and match as you please! Enjoy!
Halloween Tag Set 1
Halloween Tag Set 2
Halloween Tag Set 3
Halloween Tag Set 4
Happy Halloween Tag Set