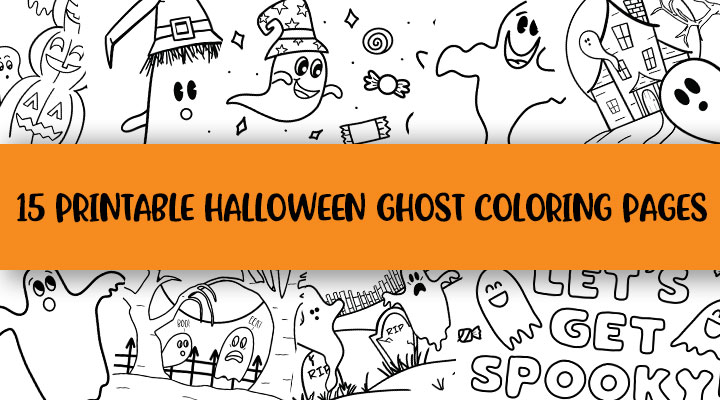 While no Halloween-related activity is going to beat the actual night of Halloween and trick or treating for endless amounts of candy there's something to be said about coloring pages for your little ones!
Our little ones can literally spend hours on coloring pages. Even the ones that don't get along for more than two minutes at a time! Whether you end up using them as part of your classroom, a neighborhood party, or just for a "Mom break" these ghost coloring pages should do the trick!
We've done a variety of ghost coloring pages including ones for kids (more simple and cute!), friendly ones, and a few that are a bit scarier but definitely none that won't be suitable for all ages of children! Pick the one that best suits your group of kids (or children), download, print, and set them loose! We hope you enjoy these coloring pages this Halloween!