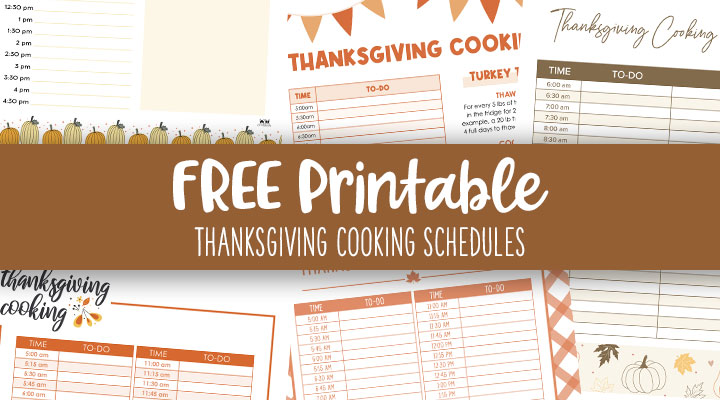 If there were a "busiest day of the year" award it would undoubtedly go to Thanksgiving Day! Not only is there a ton of prep work that goes into making this day happen, but the day itself is full of making food, baking pies, and cooking schedules. And of course, everything has to be done and piping hot all at the same time. Phew! To make sure we can all pull off this daunting feat we've provided 5 free printable Thanksgiving Cooking Schedules below. Before Thanksgiving comes, you can sit down with a nice cup of hot apple cider and plan out when the turkey needs to go in the oven, when the vegetables need to be roasted, and when the pies should be baked for the perfect post-dinner dessert.
To help Thanksgiving Day run smoothly in your home all you need to do is click on the image of the Thanksgiving Cooking Schedule you like below, download the PDF file to your computer, and print from home! It's as easy as pie! 😉
While you're in planning mode, make sure to choose from 50 different free printable November and December calendars or check out all of our printable calendars!