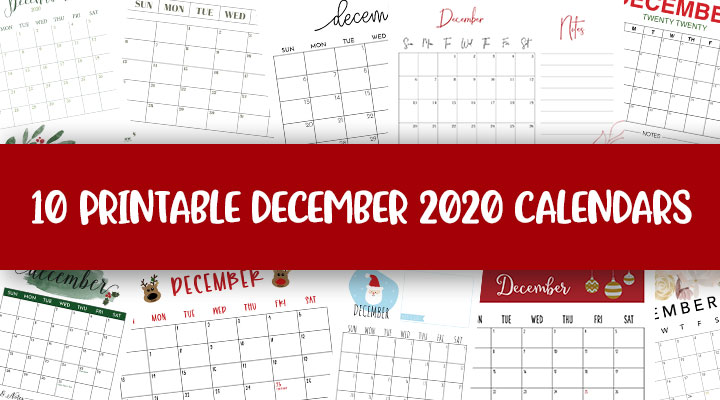 Out of all the months of the year, we feel it would be safe to say that December is probably the busiest for everyone. In a typical year, there would be Christmas concerts, company parties, and gatherings with family and friends. Depending on where you live, 2020 may or may not have changed these usual holiday plans. Regardless of how this year is affecting your Christmas traditions, there is still so much to do this time of year such as mailing cards and gifts, buying and preparing Christmas gifts, and planning for all the festivities around your home. Not to mention the daily to-dos such as meal planning, any appointments, and things you need to get done.
With so much to do you'll need a place to write it all down which is why our team is happy to offer you 10 unique printable December calendars to choose from and print from home – for free! Use them for holiday-related purposes, or just use them to keep track of whatever you need. Simply click on the calendar(s) that you like, download to your computer, and print! In just three super easy clicks of a mouse, you've got a start on being organized (and less stressed!) in December!
Once you've printed your calendar you can post it wherever you like – in a meal-planning binder, on a bulletin board, or even on your fridge. They look so good, you'll be happy to set them out for display!
We hope you have a safe, happy, and organized December!