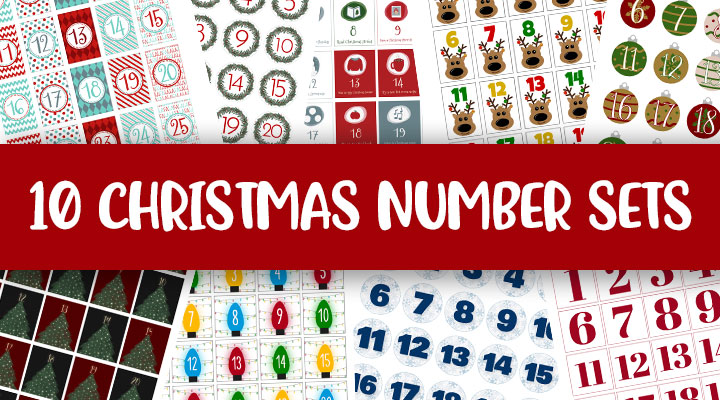 December is almost here! That means that children (and adults!) will soon be eagerly awaiting Christmas Day. While Christmas Day is wonderful, the buildup to and anticipation of that day are what make the month of December so magical.

Our team has created ten Christmas number sets for you to print at home (for free!) and use however you like. Numbered 1-25 (for December 1 through to Christmas Day) they are perfect for advent calendars, daily Christmas activities, daily service projects, and Christmas countdowns, just to give you a few ideas. Whatever you decide to use them for they are sure to bring smiles to everyone's faces. 🙂

All you need to do is click on the image(s) you want to use below, download the file to your computer, and print! Depending on what your purpose is for downloading you may want to consider printing on cardstock to make them sturdier, or even use lamination if you want to reuse them year after year.

We hope you enjoy these printable Christmas numbers and that you have a very merry Christmas!