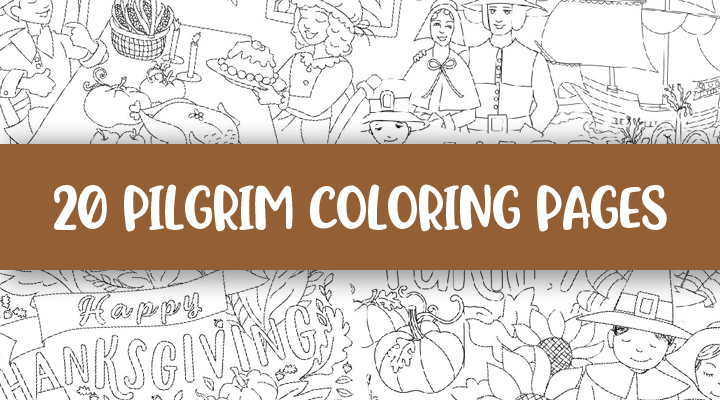 When we had our team poll their kids what Thanksgiving was all about we got responses such as, "pumpkin pie!", "turkey!", and of course, "football!" While those are all wonderful things and run deep as our Thanksgiving traditions we wonder if they know why we celebrate Thanksgiving. Do they know that there was a "first Thanksgiving" where the pilgrims celebrated their first harvest in their new land?

Perhaps this is the year we give our kids a simple history lesson and what better way to illustrate it than by printing off some pilgrim coloring sheets for them to color? Below you will find plenty of pilgrim coloring pages to choose from – we have everything from a simple pilgrim hat to scenes from pilgrim life. All you need to do is click on the image(s) you'd like to print, download them to your computer, and then print from your own home! How easy is that?! Probably about as easy as, well, pumpkin pie.

Maybe after coloring all these pages and talking about pilgrims our kids will have a different response when we ask them why we celebrate Thanksgiving! We hope your kids enjoy coloring all these pages from when Thanksgiving first got its start!

Want some other Thanksgiving activities and coloring pages to keep your kids happy while you get the big feast ready? Check out our Thanksgiving Word Searches, Turkey Coloring Pages, November Coloring Pages, Printable Turkey Templates, Thanksgiving Color-by-Number Pages, "I Am Thankful For" Printable Worksheets, and Printable Thanksgiving Placemats. You are sure to find something your kids will love, and as always, our printables are always FREE to print!