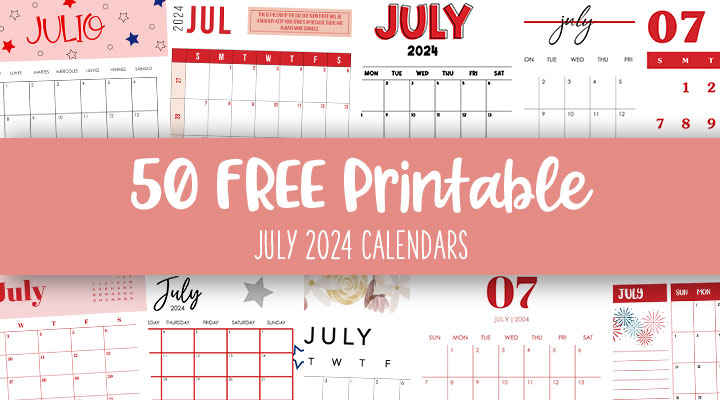 July is such a fun-filled month! Of course, there is the 4th of July to start it all off with a (literal) bang and we love printing these Free Printable 4th of July Coloring Pages, Free Printable American Flag Coloring Pages and Templates, Free Printable Watermelon Coloring Pages, and Free Printable Firework Coloring Pages for all the kids who come to the BBQ as a festive activity to keep them happily occupied while we make the food and do the party prep. It's also a great time to see if the younger crowd remembers the Pledge of Allegiance from their school days just a couple of months ago. These Free Printable Pledge of Allegiance Words are great for that but they're also perfect for decorating for your 4th of July festivities!
As enjoyable as the 4th of July is there is still the rest of the month to go and with the weather as agreeable as it usually is this month there are undoubtedly many splash pads, parks, beaches, and ice cream shops that need to be visited! Not to mention any vacations or even just the usual daily parts of life that keep homes and businesses running. To keep everything functioning as it should, in addition to all the fun extras, we highly recommend printing yourself a July 2024 Calendar to manage it all!
All you need to do to get your Free Printable July 2024 Calendar is click on the image of the calendar(s) you like most from the many design options below, download the PDF file(s) to your computer, and print!
And if you'd like to see all the summer months together to have a better sense of what your summer schedule is looking like, check out our Free Printable 2024 Summer Calendars!
If you'd like to be notified via email when we post more amazing free printables, be sure to subscribe to our blog using the "GET FREE PRINTABLES IN YOUR INBOX" section in our sidebar!
Monday Start Calendars
Large Print Calendars
Calendars With Week Numbers
Spanish Calendars – Calendarios Imprimibles De Julio 2024