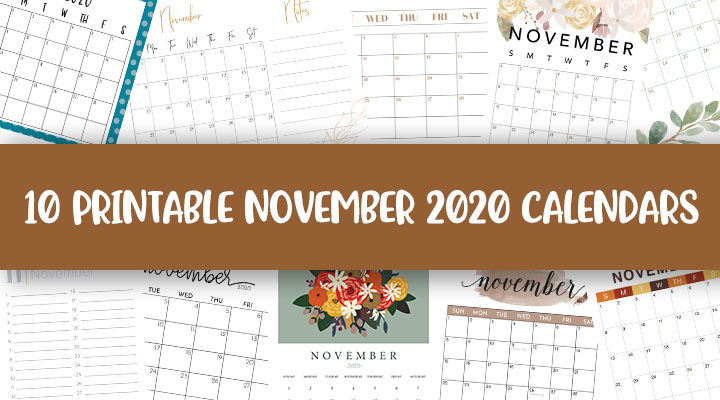 There are several of our team members who are "planners" and "printers" at heart! So it's only natural that we provide plenty of free printable calendars here at Printabulls!
There is just something about a freshly printed calendar that provides a blank slate to fully organize upcoming events, family outings, and everything life throws at you. And with the holiday season upon us, there isn't any month (we're counting December as a tie with November!) when a printable calendar is needed more!
Below you'll find 10 free printable November 2020 calendars. All 10 can be printed at home for free and then filled out with whatever your family has prepared in this unique holiday season! All 10 have a different design and each month we'll provide the same 10 designs so you can choose a new design or stick with the same one all year long! Come the new year in January 2021 we'll have 10 all new designs to choose from! Come back each month to grab your monthly calendar once we've posted it or subscribe to our email list in the sidebar to be notified when they go live! Either way, they'll be ready for you to download and print. 🙂
Just click on any image below to download the full-size (8.5″ x 11″) calendar!
Happy planning and Thanksgiving!