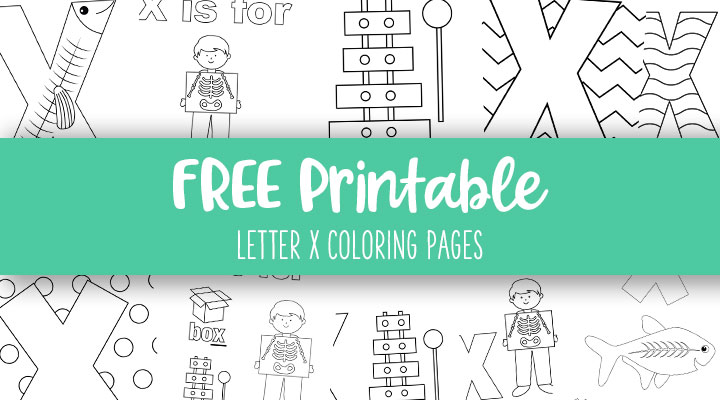 The letter X is an excellent letter to learn! It starts off with words that are fun to say such as xylophone and x-ray. It also helps to make words like aXe and boX!

To download your free printable Letter X Coloring Pages, follow these 3 easy steps:
1. Scroll through the images below and click on your favorite(s).
2. Download the PDF file to your computer.
3. Print!