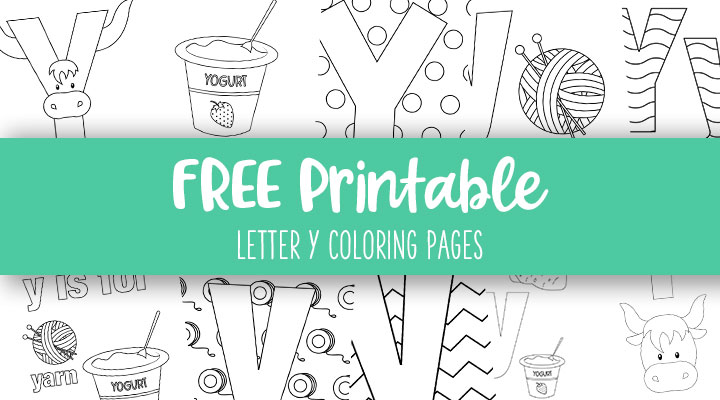 Yay! Today's the day we learn the letter Y! From yummy words like yolk, yam, and yogurt to fun words like yak, yacht, and yo-yo, the letter Y is a very good letter to know!

And yes, downloading these free printable Letter Y Coloring Pages is super quick and easy. Just click the image, download, and print! That's it!
Check out our Letter Y Worksheets for even more ways to learn the Letter Y.