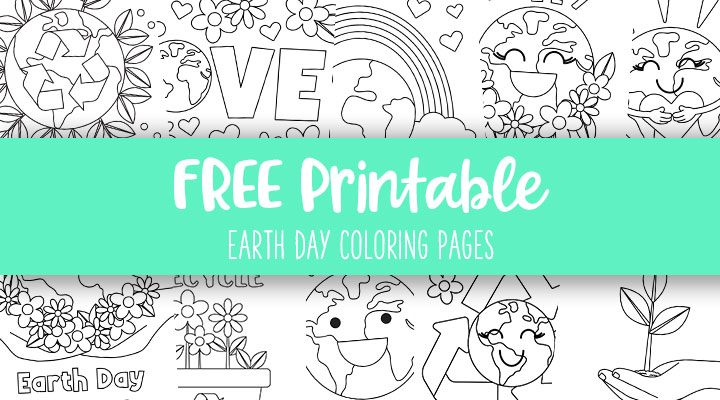 We love Earth Day for all the ways it encourages us to love and take care of our earth. Whether you and your family direct your Earth Day efforts towards conserving energy, picking up trash, focusing on recycling, reducing waste, reusing or repurposing objects, or planting trees and other plants we applaud your efforts! We're sure your children are wanting to get involved in Earth Day as well and we would like to share these 25 Free Printable Earth Day Coloring Pages to help get your Earth Day festivities started!
To print your Earth Day Coloring Pages for free all you need to do is look through all the options below, click on the one(s) you love the most, download the PDF file(s) to your computer, and print! We're sure your children will appreciate the Earth so much more after coloring these pages in addition to helping you in your resolve to better care for our planet!
If your children loved coloring these Earth Day Coloring Pages, be sure to check out our 25 Free Printable Earth Coloring Pages!