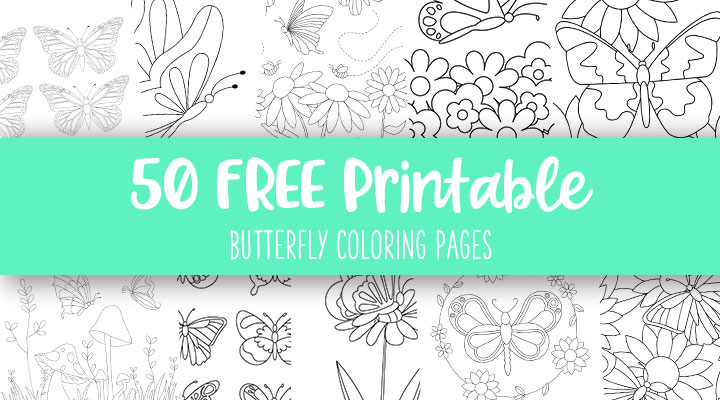 While you may see children chasing butterflies because of how cool looking they are with their many different colors and fluttering patterned wings, did you know that butterflies represent new beginnings and hope for the future? People also believe it is good luck to see a butterfly during a period of change and growth in your life. We think butterflies are pretty amazing for both of these reasons and marvel each time one crosses our path!
With their unique, symmetrical wing patterns butterflies are also very fun to draw and color and always turn out beautifully, which is why we've created these Free Printable Butterfly Coloring Pages! Whether you want to color the butterfly as part of a bigger picture (we have many with flowers!) or color a single butterfly (or butterflies) we're sure you'll find something below that will make you (and your kids or students!) happy!
Once you've found what you're looking for you can print them by clicking on the image(s) of the coloring pages you'd like to use, downloading the PDF file(s), and printing!
If only butterflies were as easy to catch (and release)…they're pretty dodgy fliers!