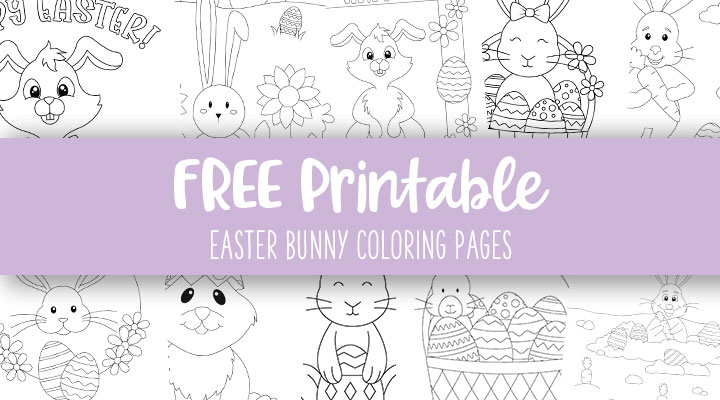 While we're pretty sure that Santa would win first place as the most famous holiday personality, we're also just as sure that the Easter Bunny would come in as a close second. Around Easter time, children everywhere eagerly await a candy- or trinket-filled Easter egg hunt and maybe a few small gifts left for them by the Easter Bunny! Any holiday figure that brings candy and or gifts is always a favorite in the eyes of children and they are always more than happy to read about and draw pictures of the one whose holiday is coming up next!
Below, we have many Easter Bunny Coloring Pages for your children (or students) to enjoy coloring this Easter season! In fact, we know the Easter Bunny loves them so much that he might even deliver some Easter coloring books using them and also these free Easter printables:
Free Printable Easter Egg Templates & Coloring Pages
Free Printable Easter Coloring Pages
Free Printable Easter Egg Hunt Clues
Now, there's no telling whether he'll print them all and put them in a binder, a 3-prong folder, or if he'll spiral bind them like some of our Free Printable DIY Planners. But we know that however your children get these coloring pages they are sure to have hours of fun!
If you want to print your own Easter Bunny Coloring Pages for free, simply click on the images of the pictures you want below, download the PDF files to your computer, and print! If only finding all the Easter eggs the Easter Bunny hides were so easy!
EASTER BUNNY COLORING PAGES
Choose whether you want to color just a bunny, the bunny's face, finish the bunny's face, color a bunny in an Easter setting, or some combination of all of the above with these Easter bunny coloring pages!