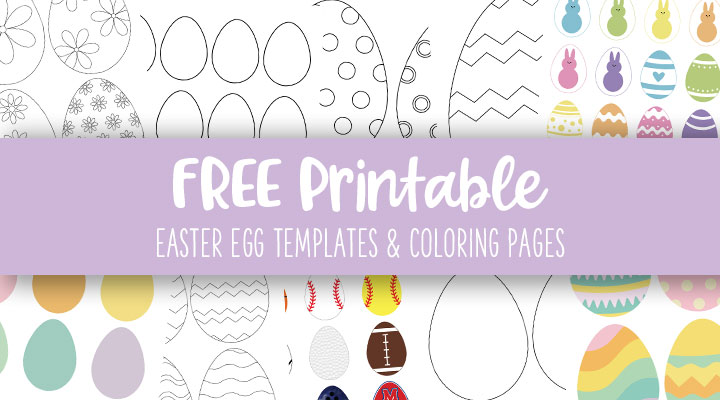 With spring right around the corner, we couldn't be more excited for Easter to arrive! Eggs are central to Easter traditions and the most fun and anticipated parts of celebrating Easter for children are likely decorating easter eggs as well as searching the house and/or yard for hidden plastic eggs filled with surprises!
Below, we have 129 pages of printable Easter egg templates, coloring pages, and even some eggs that are fully colored and ready to print and use! These free printable eggs come in many different sizes and patterns so you will undoubtedly find something to fit your needs, whether it be decorating your walls at home or at school, kids' coloring activities, or even writing clues on the back to send kids searching for their Easter baskets. Regardless of how you use them, you'll want to scroll through the pages below to see all your options – there are lots!
Once you've decided which ones you'll use, all you need to do is simply click on the image(s), download the PDF file(s) to your computer, and print! As with everything else on our site, all the pages you see below are 100% free to print and use.
Now all you have to do is pull out the crayons, colored pencils, markers, and/or scissors and you're ready to go!
Easter Egg Templates
Colored Easter Egg Templates
Easter Egg Coloring Pages
Before or after your actual Easter egg hunt, choose any one of these Easter egg coloring pages for additional egg fun!