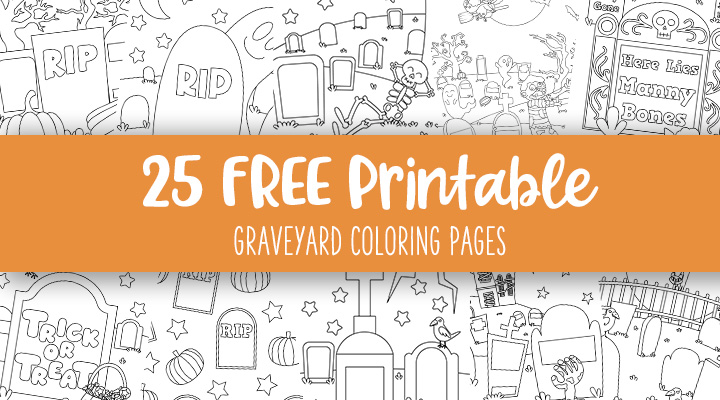 If there's one place we don't want to be on Halloween night it is definitely a graveyard with terrifying tombstones! Cemeteries are nothing to be afraid of any other day of the year but on Halloween, they somehow become especially eerie. So rather than go anywhere near them on October 31st we'll opt for coloring pictures of them instead!
The Free Printable Graveyard Coloring Pages below are nothing to be scared of. They're perfect for children of all ages which makes them exactly what you need for your next classroom Halloween party or for any time in which you need to entertain children this Halloween season. All you need to do to get your free printables anywhere on our site is to follow these three easy steps:
Click on the image(s) of the printables you'd like to use,
Download the PDF file(s) to your computer, and
Print!
Now all you need is to pair these graveyard coloring pages with even more Free Printable Halloween Coloring Pages, grab some crayons, and have fun coloring!