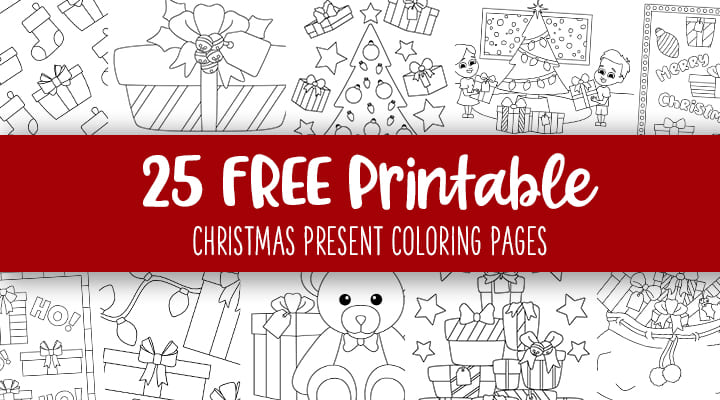 If you've ever been around children during the month of December you can see a definite sparkle in their eye – everything is so magical! From decorating the Christmas tree to making gingerbread houses and Christmas cookies there is so much fun to be had during the Christmas season. But we know for a fact that the most anticipated event of all, especially amongst children, is opening Christmas presents on Christmas morning! The excitement of what might be awaiting them under the tree is palpable this time of year! There's a reason why being surprised with a gift at any time of the year is met with an enthusiastic "it's like Christmas morning!". Opening Christmas presents on Christmas Day is a cheerful, happy, merry experience for kids of all ages and gift-giving is a gift itself when you see the smile on the recipient's face.
While your children daydream of what Santa and his reindeer might deliver on Christmas Eve keep their hands busy with these Free Printable Christmas Present Coloring Pages! You can get them just by clicking on the image you want to use, downloading the PDF file to your computer, and printing! You can print as many different coloring page designs as you'd like and as many copies as you'd like for your personal or classroom use. These easy coloring pages are especially wonderful as a children's activity for Christmas parties, and we've also heard that Santa loves to hang Christmas artwork in his workshop!
If you want to get started with your Christmas gift-giving you can check out our Free Printable Christmas Wish Lists to get some ideas from your family and friends. And if you want even more seasonal printables you can hop on over to our Free Christmas Printables and Free Printable Christmas Coloring Pages!