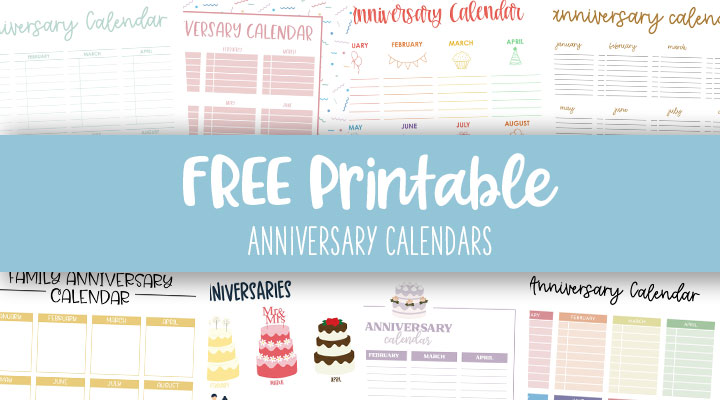 It seems the older we get the more anniversaries we need to remember! Between friends, family, colleagues, or other people we know who are celebrating anniversaries it can become difficult to keep them all straight or to remember them at all (not to mention remembering our own anniversaries)! We like to have a place where we can keep track of all the anniversary dates so we can be sure to make the people in our lives feel loved and noticed on their special day. Much like our Free Printable Birthday Calendars & Trackers we've created the Free Printable Anniversary Calendars below to keep all the information in one place. Once you've filled them out you can keep them in a notebook, DIY Planner, or display them in your office or even on your fridge at home so you'll be able to check them often. 
To get your free printables anywhere on our site all you have to do is follow these three easy steps:
Click on the image of the printable you'd like to use,
Download the PDF file to your computer, and
Print!
If you're looking for even more ways to keep your days, weeks, and months in order check out some of our other calendars and free printables!:
Our Free Printable Calendars Page where you can find all of our calendars!
Free Printable Hourly Planners
Free Printable Weekly Planners