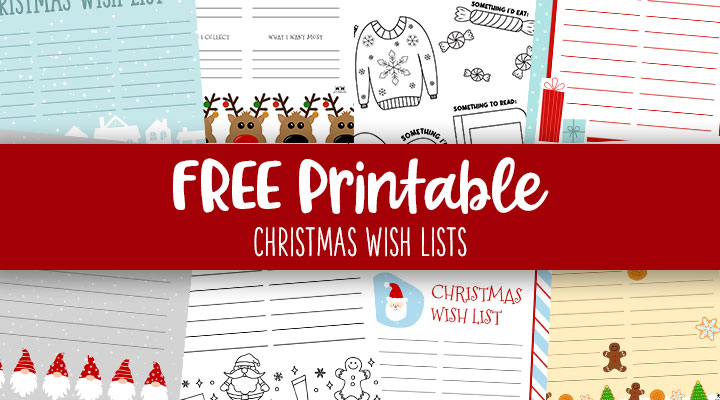 It's that time of year when all children start daydreaming of what Santa might bring them on Christmas Eve. They will have their eye on that one special gift whether it be a new toy, a pair of shoes, or a book they've been waiting to read. And sometimes they'll have other thoughts of things they would love for Santa to bring them as well. To give Santa some ideas of what they might like for Christmas this year they'll need to send him their Christmas Wish List and fortunately for them, we have 25 free printable Christmas Lists below!
With 25 different designs, your child is sure to find one they love. Once they've selected the perfect one all you need to do is click on the image to download the PDF file to your computer, and print! Have your child(ren) sit down at the kitchen table with a cup of hot chocolate, turn on some Christmas music, and let them get to work filling out their lists!
If they'd also like to write Santa a letter to let him know how good they've been this year, be sure to check out our free printable "Dear Santa" Letter Templates. And as a parent, if you need help staying organized this December make sure to check out our 50 free December calendars.