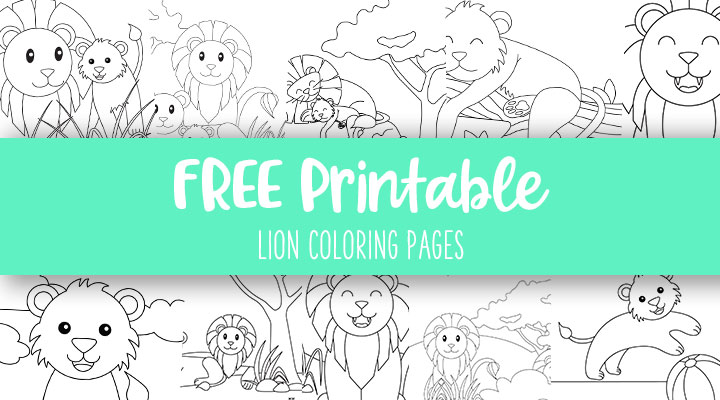 We're not "lion" when we say that kids love lions! From lion stuffed animals, seeing lions at the zoo, reading about lions in stories and fables, and watching lion characters in some of their favorite TV shows and movies, it's no wonder kids are drawn to this majestic yet somehow lovable animal. Maybe it's their soft-looking mane, or perhaps it's fun to imitate their "roar". Regardless of why children love these kings of the jungle, we know one thing for sure: they will love coloring these 15 Free Printable Lion Coloring Pages!
Whether you use these for a lion-themed birthday party, a lesson on lions, learning The Letter L, or you just want to give your lion-loving child something fun to do, these lion coloring pages are just right for what you need! And printing them couldn't be easier: simply click on your favorite lion coloring page(s), download the PDF file(s) to your computer, and print!
For more FREE printable coloring pages, be sure to check out our Free Printable Coloring Pages section!