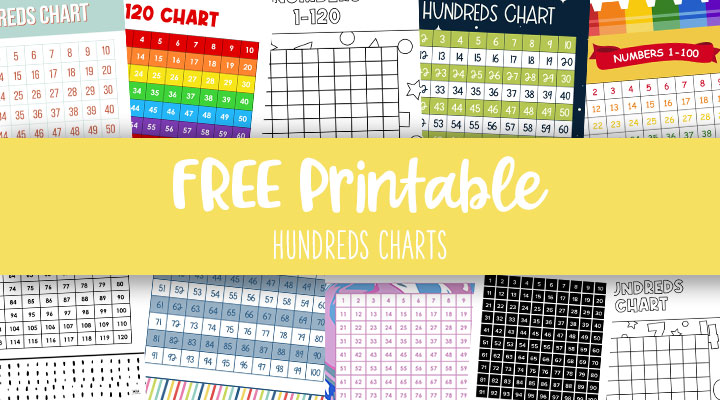 Your child or student has just learned (or is currently learning) their alphabet using our Free Printable Alphabet Coloring Pages and is eager to learn their numbers as well! Whether you're wanting them to learn numbers 1 through 100 or 1-120 (just to make sure the comprehension is there) we've got you covered! We have multiple of both to make 25 total designs (designs include colored, black and white, and blank ones) available for these Hundreds Charts.

Not only will these printable "100 Charts" help your child and/or student learn how to count 1 through 100 (or 120), but they are also excellent for learning to count by 10's as well.

All you need to do to get your 100 chart printable is click on the image(s) you think will work best for you below, download the PDF file(s) to your computer, and print! And since these are all formatted to fit on 8.5″ x 11″ paper they are just right for printing from your home printer.

Don't forget to check out some of our other math-related printables for your child/students:

Free Printable Addition Charts and Tables
Free Printable Subtraction Charts and Tables
Free Printable Multiplication Charts
Free Printable Numbers Bingo Cards
These also work great to laminate and put on a wall in your classroom or near your child/student's desk. If you're looking to use them in this way, here are some of our favorite supplies (affiliate links):
1-100 Hundreds Charts
1-120 Hundreds Charts